Explore with the Locals
Allen Marine Tours is an Alaska Native-owned company founded by Bob and Betty Allen, and owned today by their grandson, Jamey Cagle.
On every excursion, we strive to deliver the same warm hospitality and family ambiance that was present on their first tours over 50 years ago (when the captain and crew were all Allen family members).
Allen Marine Tours operates over 30 vessels, the majority of which were constructed by the company in its Sitka shipyard. The family draws upon their extensive maritime experience to custom-design vessels for Southeast Alaska. Safety, premium comfort, unobstructed panoramic viewing, maneuverability, and speed are top priorities.
Today Allen Marine operates in Juneau, Ketchikan, Sitka, Tracy Arm and Hubbard Glacier. We hope to see you onboard in any of our ports…come and explore with the locals!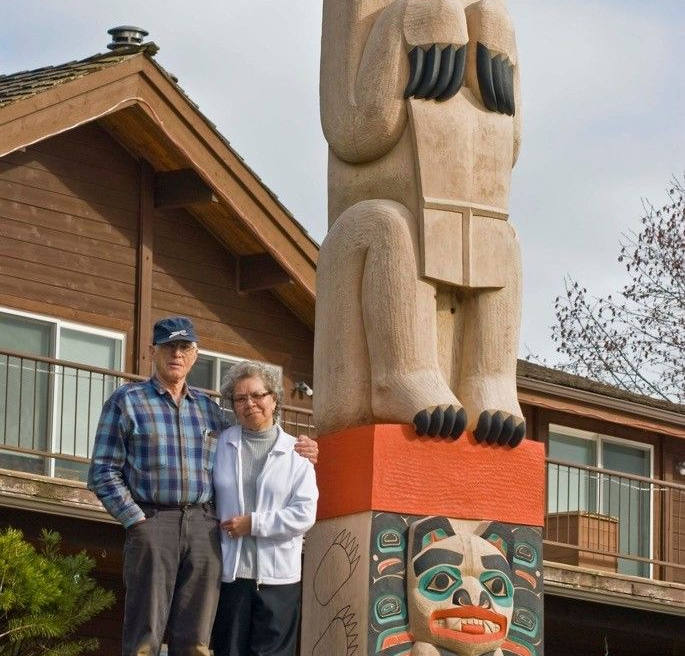 Tour Information & Reservations
If you are visiting Alaska by cruise ship, please use the links below to contact your cruise line to determine tour availability, schedule, and pricing information.  You can also use these links to secure your tour reservations.  We wish you a great cruise and look forward to seeing you!
If the Allen Marine tour you are interested in is not listed on your cruiseline's shore excursion website, or if you are not traveling to Alaska aboard a cruise ship, please book tours online at
truealaskantours.com
. 
Experience Southeast Alaska
The best way to experience Southeast Alaska's majestic scenery, amazing wildlife, Native history, and frontier lifestyle is on the water.  Almost every feature of this vast coastal wilderness is shaped by water and ice.  And almost every community – of both animals and man – is nourished by the bounty of the sea.  In this paradise of countless islands, the surest formula for having the adventure of a lifetime is to 
just add water! 
Allen Marine Tours is a family-owned company based in Sitka that has been conducting day-cruises for Alaska's visitors since 1970.  Three generations of the Allen family are active in the company.  With a fleet of over 25 vessels – and operations based in Juneau, Ketchikan and Sitka – we are the largest and most experienced day-cruise company in Alaska. All of the vessels we operate were built by us in our Sitka shipyard.  Catamarans dominate our fleet.  The superior speed, maneuverability and stability of their twin-hull design is perfect for Alaskan waters.  Our many years of sightseeing experience are evident in each vessel we design and build.  Our highest priorities are safety, comfort, panoramic viewing, and exceeding your expectations.